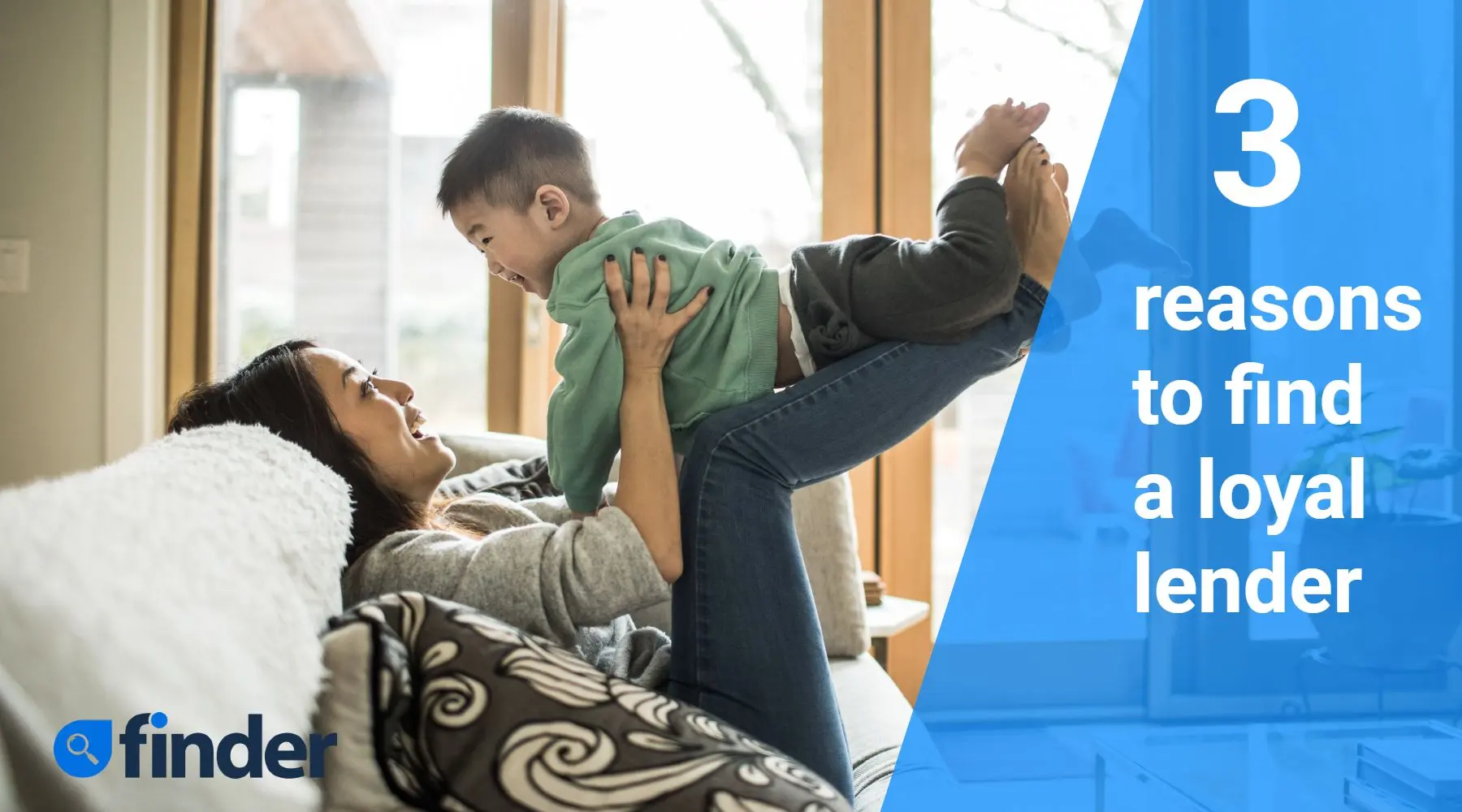 3 Reasons You Can Get a Better Home Loan From a Loyal Lender
Very few Australian lenders offer their best deals to loyal, long-term customers. But those that do might be worth sticking with.
Sponsored by Unborrow. The first real estate loan with an increasing discount.
With Unloan, you don't just start with a low variable rate, you also get an additional discount of 0.01% per year for 30 years.
Most borrowers buy a home, get a mortgage, move in, and forget about their mortgage. It's just a big debt that they pay off until it's gone. Borrowers who actually look at their interest rate and see what other lenders are offering often end up shocked: A lender's lowest rates are usually reserved for new customers.
But it doesn't have to be that way.
1. Unless you signed up recently, your lender probably isn't giving you the best deal.
Although it may seem like good business practice, your lender is not required to give you their best deal.
That's why you might see a lower rate on your lender's website for the exact same type of home loan as yours. The product might even have the same name.
Try it for yourself. Check the interest rate on your home loan, then visit your lender's website. What is your loan offer to new customers? Missing something? it happened to me once!
Your lender may be counting on your loyalty. And while you can certainly call your lender and ask them to offer you their lowest rate, you'll likely find a better deal elsewhere in the market.
2. Some lenders offer a single rate for old and new customers
There are a handful of lenders that aim to treat loyal customers the same as new ones. A lender may promise a "rate match" or have a single rate for all customers, old and new.
Either way, the effect is the same. With these lenders, you are less likely to end up with a higher rate than new customers over time.
Unloan is one of the few lenders to offer this to borrowers. This online lender promises "one simple low rate" for all borrowers on the same type of loan.
3. Some lenders even reward you with discounts when you pay off your loan
Lenders offer discounts to home loan customers for various reasons. Sometimes they simply reduce their standard variable rate offer to something more competitive.
Some lenders give you discounts if you combine an investment loan with a homeowner loan. Green home loans offer reduced rates to borrowers who own eco-friendly and energy-efficient homes.
And some lenders even give you discounts just to hang on to them. This can take the form of lower interest rates as you repay the loan. Unpret grants borrowers an automatic rate discount of one basis point per year.
This means a haircut of 30 basis points over 30 years.
If your lender isn't rewarding your loyalty, it might be time to refinance the one that does.
Compare Unloan mortgages