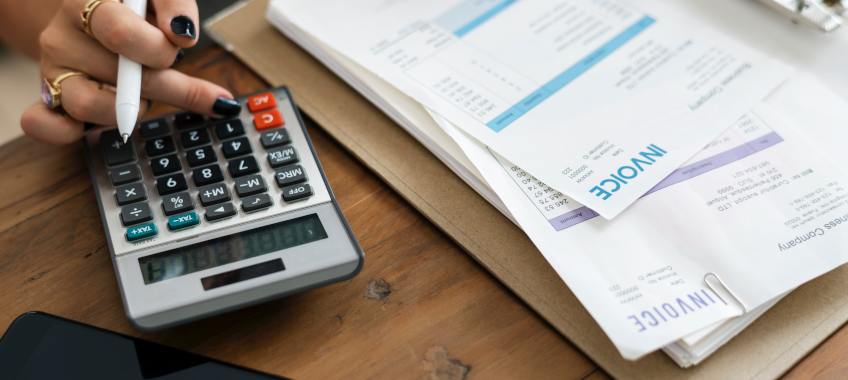 ABC Streamlines Ease of Service for Independent Borrowers
The big bank has "streamlined" its interview and assessment process for some independent borrowers, following feedback from brokers and clients.
The Commonwealth Bank of Australia (CBA) has fine-tuned the way it captures income and rates ease of service for independent clients to reduce red tape for brokers and their clients.
In May of this year, the Big Bank became the first of the Big Four to change its assessment process so that independent borrowers who could prove they had paid themselves a regular salary in the past six months, could use this income for maintenance during their home loan if they have also provided a letter from an accountant.
By allowing independent clients and their brokers to provide six months of payslips and a letter from an accountant (to confirm that the salary could continue to be paid and that the company could meet its own commitments), the independent borrower could be served as a PAYG Client when applying for a residential mortgage loan.
This negated the need for them to provide complete financial information about the business.
The bank has now updated its service process for how it captures income from freelancers and businesses when it comes to home loans.
Whereas the bank would have previously taken business income (minus all services, etc.) business income) for use in maintenance. It can also now automatically calculate business income based on percentage of ownership.
The CBA has confirmed that it is changing the way it checks and calculates investment income, including expanding the definition to include trust distributions to a beneficiary and the ability to verify average investment income over two years.
The move is part of the CBA's renewed strategy to "become Australia's leading bank for businesses" and to follow its "refreshed" broker strategy.
Speaking to The Adviser about the changes, Chris Moldrich, Managing Director of Commercial Real Estate Lending, said: "We made the changes by listening to feedback from our clients and the broker community for easy access. from independent clients to financing.
"One of the things I think we've heard a lot is [was around] the challenges they face when it comes to applying for a home loan, given the nature of their business and the information the bank asks for. Thus, we are now asking less information from the client and their broker, not asking them for all of the company's financial statements and accounts that we would normally have done.
Mr Moldrich suggested that some independent mortgagees would previously have had to provide the CBA with "10 sets of financial data" for the bank to assess the case, but payslips from the self-paid salary could now be used instead.
"The intention is to make it easier for our business clients, independent clients and brokers to apply for a CBA loan," he said.
The general manager of business loans added that the bank had also recently 'beefed up' its staff and resources on its transactions desk for broker inquiries regarding self-employed transactions, as well as case management teams. and pre-qualification for relationship management clients.
"On top of that we're also adding more coaches and trainers specifically for brokers to help them help them with some of the changes we've made, and also more broadly on freelancers so hopefully that helps. also with the ability to be able to help more business clients and independent clients, he concluded.
"I think in the brokerage business there are significant opportunities to help independent borrowers and, I think we've probably seen more than ever before, the importance of small businesses and independent clients. "
Last week, CBA CEO Matt Comyn reported that SMEs were under "enormous pressure right now."
"I think there is tremendous pressure right now … Although I would say the request for financial assistance has been quite modest / at the smallest, probably around 60 percent of these clients have no ready. They have seen fairness in their businesses – often their life's work – diminish, they experience tremendous stress and frustration. They don't necessarily have the resources, like a large company, to rely on, "he said.
While Mr Comyn acknowledged that there was significant government and financial support in place for businesses, he added that it had "clearly been a very difficult few months", particularly for small businesses in the central business districts. Sydney and Melbourne, many of whom "hadn't recovered from last year's blockades."
He reported that the CBA announced this week that it will offer merchant customers accepting card payments a flat rate of 1.1% for all in-store card transactions and 1.5% for online transactions, in order to help them.
[Related: Major bank CEOs flag SME 'pressure']
Annie kane
Annie Kane is the editor-in-chief of The Adviser and Mortgage Business.
In addition to writing about the Australian brokerage industry, mortgage market, financial regulation, fintechs and the broader lending landscape – Annie is also the host of Elite Broker and In Focus podcasts and The Adviser Live webcasts. .
Send an email to Annie at: This e-mail address is protected from spam. You need JavaScript enabled to view it.