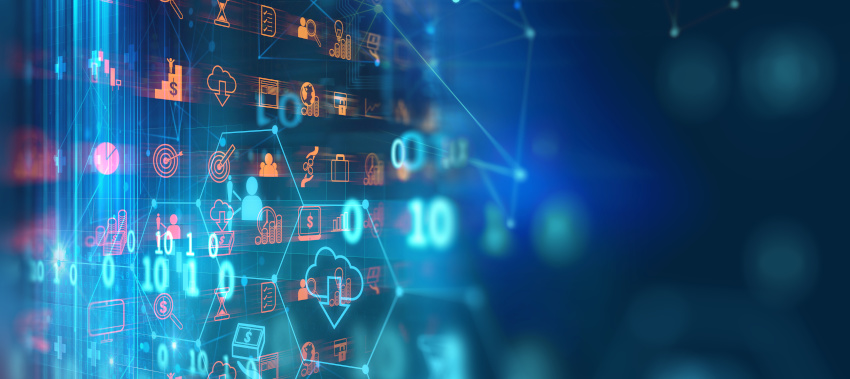 ANZ Turns to AI to Automate Home Loan Process
The big bank has revealed that it is currently working to automate credit decisions in mortgages using artificial intelligence and machine learning.
Speaking on ANZ's bluenotes podcast, Big Four Banks CEO Shayne Elliott asked Bank Director Jason Humphrey Chief Risk Officer (CRO) for Australia, how machine learning was used at the bank.
According to the CRO, the big bank is currently undertaking a project to harness AI and machine learning to automate the credit decision mechanism.
He explained that if machine learning (i.e. the ability of a machine to "detect patterns in data [and] then make predictions and recommendations on how that data could and should be used ") has been used by the bank for the past 20 years, technology is now catching up to be able to process and analyze more than data faster.
"Machine learning has been [used at] ANZ for 20 years in risk management, in building what we call application scoring; we take customer profiles [and] we look at their performance over 18 to 24 months. We then determine who is a good payer and who is not such a good payer. We then go back and look at the attributes and build statistical models around the attributes that help predict that performance and outcome. So that's a really good example of machine learning, "he said.
"Some of the techniques [e.g. neural networks, random forests etc] have been around for 20 or 30 years … but due to the complexity of these models and the position where they are used in an ecosystem, we never had the computing power to be able to run them, say in building decision in real time.
"Now we are doing it, which is a revolution in itself," he said.
ANZ CRO pointed out that Emma Gray, The new from ANZ group management, data and automation, and John Campbell, Managing Director of ANZ, Home Loans, were now working on "automating the home loan process," which he said was "really exciting."
"[We're] seeking to automate the home loan process – which is very document-oriented – [and] trying to condense that, trying to extract data that they can send into our decision systems so that I can make a decision, "he explained.
"You have the ability to turn documents into data … so how can you not get the documents? [from the customer] but still get the data to speed up this process and get the same veracity of the information so that I can make a decision?
"For me, the really exciting part is that in today's world using old-fashioned techniques, we can make a decision after all of these processes have been completed in four seconds. With these new techniques and new data collection, working with our business partners, we believe we can increase that percentage at a significantly higher rate, "he said.
"So you don't have to go and get these documents, you don't have to do anything else, and you could get a decision in under four seconds," he explained.
The bank stressed that this would not only improve the customer experience (as it would reduce the need for customers to retrieve their documents and for the bank to verify them manually), but also speed up the credit decision.
Lead times in focus
Turnaround times at banks have been a sore point in the mortgage industry, as decision time has skyrocketed as mortgage applications hit record highs. Indeed, last year there was particularly long lead times at ANZ, with CEO Shayne Elliott revealing the bank was receiving $ 1.2 billion in mortgage applications per day at the height of the pandemic.
According to the most recent Broker Pulse survey (covering March 2020), brokers report that ANZ's turnaround times are 17 days.
However, some fear that banks will prioritize direct mortgage rates with a growing disparity between direct and third-party lead times.
For example, according to the most recent financial results of the ABC, loan decisions are now automated for about 65% of home loans coming from the owner channel, often for the same day. However, Momentum Intelligence's Broker Pulse survey results revealed that brokers waited an average of 18 days for ABC to make an initial credit decision.
Indeed, in February this year, Commonwealth Bank of Australia (CBA) CEO Matt Comyn told The Adviser that it is "easier" to improve the speed through the proprietary channel than the broker "Because of the wealth of data" that the bank has on its customers.
Some lenders have previously suggested that the reshuffle of broker demands was "a very important factor" for longer turnaround times, while "some say brokers are reluctant to consider supporting other lenders."
However, the Mortgage & Finance Association of Australia said earlier this year that he was "convinced" that the canal conflict was "alive and well".
Broker associations and aggregators have reportedly worked with lender leaders to improve broker channel turnaround times.
You can listen to ANZ's bluenotes podcast below:
[Related:Â Digitising mortgages]
Annie kane
Annie Kane is the editor-in-chief of The Adviser and Mortgage Business.
In addition to writing about the Australian brokerage industry, mortgage market, financial regulation, fintechs and the broader lending landscape – Annie is also the host of Elite Broker and In Focus podcasts and The Adviser Live webcasts. .
Send an email to Annie at: This e-mail address is protected from spam. You need JavaScript enabled to view it.