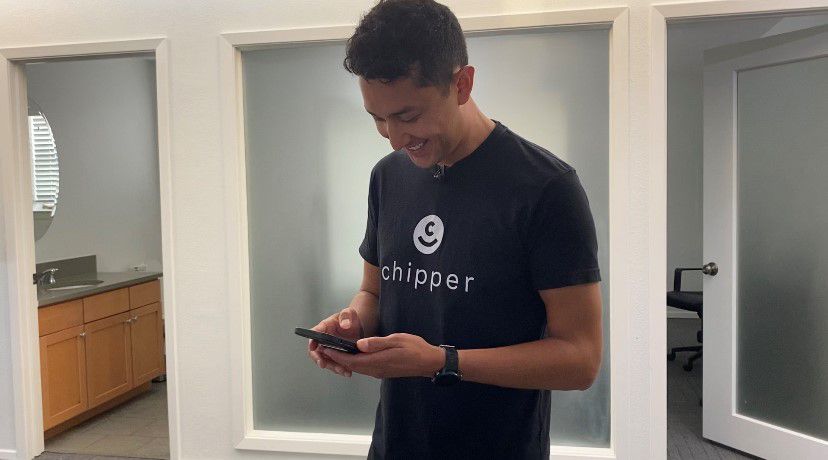 Chipper helps borrowers reduce their student loan debt
AUSTIN, Texas — Student loan repayments have been on hold for two years, but millions of people will start paying off their debt in September. Austin tech startup Chipper is helping borrowers pay off student loans by letting them round up everyday purchases, and encouraging people to do so while interest rates are at 0%.
It's no secret that Austin's tech scene has grown since the pandemic began, but Chipper founder Tony Aguilar created the app two years ahead of the trend in Texas. Since then, he has followed discussions at the federal level centered on the cancellation of student loans.
As President Biden considers several options, Aguilar says his users often ask if their loans could be forgiven altogether.
"If there's no real solution to keep people out of debt when they go to school and just wipe it out, I don't think it makes much sense" , Aguilar said. "Total forgiveness, I don't think that's going to happen."
On June 15, Biden received a letter from congressional Democrats requesting a timeline for student loan cancellation. Biden has yet to respond.
"From what we hear, there will be a 10,000 forgiveness across the board. This is going to help the bulk of the population. 'there will be some kind of announcement here in the next month, it will happen right after two and a half years,' Aguilar said.
Aguilar says so far, participating in the Chipper app is one of many ways to repay student loans through the startup.
"On July 1, we're launching Chipper Rewards, where if you shop with 350 brands we've partnered with, those brands will refund you 4%, 5%, or 6% of what you spend with them on your student loans. The places you shop, the things you buy every day, can now be used to pay off your student loan to help you get out of debt faster without thinking about it," Aguilar said.
Aguilar founded Chipper because he was in the same position 10 years ago, $100,000 in debt after graduating from college.
"This American dream does not exist for me. I can't buy a house, I can't save for retirement," Aguilar recalls thinking.
If in the future the loans are completely wiped out, Aguilar is ready to take on the next "big" task.
"That's what we wanted to accomplish by starting Chipper. There are so many other problems that exist in the world as well. I'm sure we'll move on and fix something else that's really big.
The full letter Biden received from Democrats on June 15 follows: