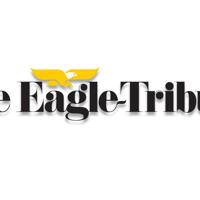 Healey Reaches Multi-Million Dollar Deal With Student Lender | News
BOSTON — Attorney General Maura Healey has reached a multimillion-dollar settlement with the nation's largest college loan services company in a lawsuit alleging predatory lending and deceptive marketing practices.
The $1.85 billion settlement, which includes Massachusetts and 38 other states, will resolve allegations that Navient directed tens of thousands of struggling student borrowers into costly long-term forbearances instead of repayment plans more affordable income-oriented.
All of the other New England states were also part of the lawsuit except for New Hampshire.
Healey said accrued interest due to Navient's forbearance management practices has been added to borrowers' loan balances, pushing them further into debt.
"Ultimately, student borrowers here in Massachusetts and across the country, who were already facing financial hardship, were put even deeper into debt by Navient at a time when they needed help the most," said Healey told reporters during a Thursday briefing.
"These debts had real consequences," she said. "They prevented people from buying homes, cars, saving for retirement, pursuing careers or investing in their own children."
Healey said the company also provided subprime loans to students that were "destined to fail" and compounded the country's crippling student debt.
Under the settlement, the company will be required to cancel $1.7 billion in subprime private student loans owed by nearly 66,000 borrowers and pay $95 million in restitution payments to about 350,000 federal borrowers who have been placed in certain types of long-term forbearance.
More than 8,300 Massachusetts borrowers who took out federal loans will receive about $6 million in loan relief, Healey said. Another 1,500 borrowers who took out private loans through the company will receive more than $41 million in private loan relief.
In a statement, the company said it "expressly denies violating any law, including consumer protection laws, or causing harm to the borrower."
"The company's decision to resolve these matters, which were based on unsubstantiated claims, allows us to avoid the additional burden, expense, time and distraction that prevails in court," said Mark Heleen, Navient's chief legal officer, in the statement.
As part of the settlement, Naviant will cancel the loan balances of approximately 66,000 borrowers with eligible private education loans that were issued between 2002 and 2010. The company said it would begin notifying borrowers and co- borrowers concerned "shortly" after the final receipt of the agreements. court approvals.
Healey and other attorneys general sued the company about five years ago, accusing it of using deceptive practices in servicing student loans.
The Consumer Financial Protection Bureau also sued Navient in federal court over allegations that its lending tactics inflated borrowers' bills by billions of dollars.
The outcome of this legal challenge is still pending.
In 2009, the U.S. Department of Education's Inspector General opened an investigation into Sallie Mae, Navient's predecessor, over allegations that the student loan company had overcharged student loan grants. The company was later ordered to repay $22 million to the federal government.
Student loan servers have come under increasing scrutiny from states and the federal government in recent years amid allegations of predatory loans that have contributed to record high student debt. .
In February, Healey reached an agreement with the Pennsylvania Higher Education Assistance Agency to resolve allegations that his deceptive practices caused public servants in Massachusetts and other states to lose benefits and financial aid under two federal programs.
Christian M. Wade covers the Massachusetts Statehouse for North of Boston Media Group newspapers and websites. Email him at [email protected]