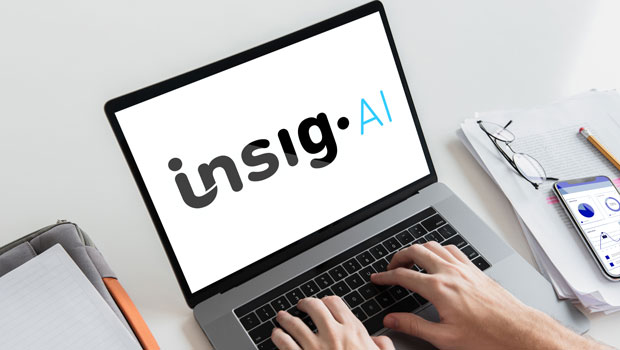 Insig AI reaches loan agreement with long-term shareholder
Data science and machine learning technology company AI Insig has entered into a new convertible loan facility agreement with long-term shareholder David Kyte, it announced on Friday.
The AIM-listed company said the key terms were the same as those agreed with non-executive chairman Richard Bernstein on May 4, except Bernstein provided a £1m facility and Kyte a £0.5m facility. million pounds.
He said the loan was unsecured and repayable by December 31, with interest accrued from the date of the drawdown at the rate of 5% per annum, repayable in full at the end of the term.
The loan would be repayable or convertible at Kyte's sole discretion, at the earlier of the completion of an equity placement generating at least £2 or the December 31 maturity date.
In the event of conversion, the conversion price would be the greater of 35 pence per share or the prevailing share price on the date of conversion.
Insig AI said funds drawn under the deal would be in installments as needed, with an initial tranche of £0.2m already drawn down.
A second tranche of £0.15m was also drawn on Friday. on Richard Bernstein's convertible loan facility, meaning a total of £0.4m had now been drawn under this deal.
"I am delighted that David, a longtime supporter of the company, has approached us to add to our financing options," said Managing Director Colm McVeigh.
"As we continue to strengthen and deepen our pipeline, this funding will provide greater financial flexibility as we continue our discussions with potential prospects, customers and partners."
At 12.34pm BST, shares of Insig AI were down 1.69% at 34.9p.
Reporting by Josh White on Sharecast.com.