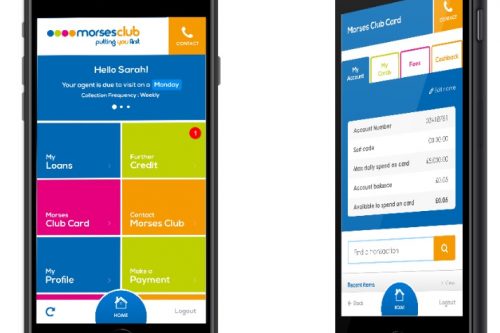 Lender reports strong trading despite rising complaints
The subprime lender, Morses Club, claims that its The Home Collected Credit (HCC) division traded well in the 52 weeks to February 26, 2022, despite an increase in complaints from claims management companies.
In a trade update for this period released today, the Batley-based company said it had "tightened its criteria" for ensure that the quality of its loans is maintained.
Last month Morses Club shares fell more than 60% after it revealed a profit warning and the immediate departure of its chief executive.
The company, which is headquartered in Nottingham and also has a base in Batley, said its pre-tax profits will be up to 30% below forecasts and Paul Smith, who became chief executive in 2015, has been replaced by the company's chief operating officer. Officer Gary Marshall.
Today, Morses Club says its HCC customer count of 143,000 (FY21: 151,000) at the end of the 52 weeks to February 26, 2022 is a strong indicator of continued demand.
Total credit issued in FY22 was £108.0m, 9% above management's budgeted plan and slightly lower than the prior year (FY21: 109 £.7 million).
Marshall, CEO, said, "We achieved profitable trades, refocusing on delivery and improving the customer experience. Our digital expertise gives us the ability to adapt to the continuous evolution of customer requirements and regulations in the Digital and HCC divisions.
"The HCC business traded strongly, with proven levels of adaptability that we will continue to adapt to the needs of our clients over the coming years.
Following a strategic review of the e-money current account product, U Account, Morses Club says it has decided to withdraw this product from the market "due to significant changes in market conditions".
The company's digital lending division recorded customer counts of more than 36,500 at the end of the period, a 59% increase since the end of FY21.
Total credit issued for the period was £41.2m (FY21: £19.3m), an increase of 113%. The gross loan portfolio was £23.9m, an increase of 98% (FY21: £12.1m).