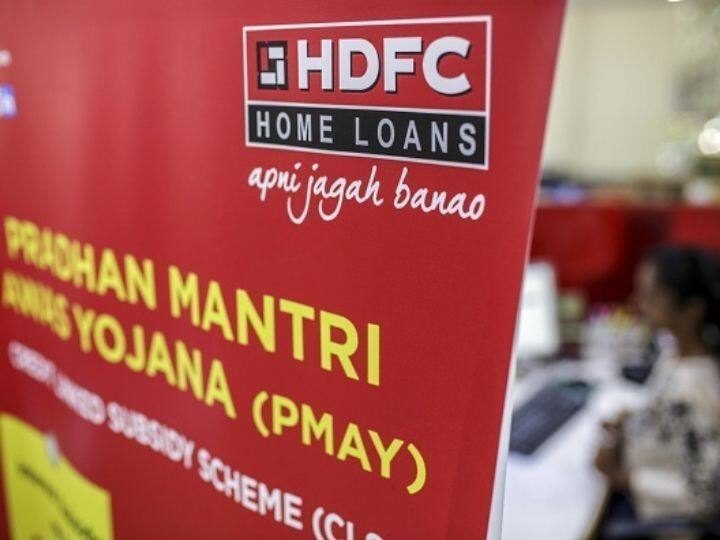 Mortgage lender's net profit rises 22% YoY to Rs 3,669 crore
Mortgage lender HDFC Ltd on Friday recorded a 22.2% increase in its standalone net profit to Rs 3,668.92 crore for the first quarter ended June 30, on the back of higher revenues on the back of robust loan disbursements , reported the PTI. According to the report, net profit of HDFC in the same quarter a year ago stood at Rs 3,001 crore.
In a regulatory filing, HDFC said its total revenue in the June quarter of 2022 rose to Rs 13,248.73 crore from Rs 11,663.14 crore a year ago. The company said its individual loan disbursements in the quarter increased by 66%.
Consolidated net profit for the quarter stood at Rs 5,574 crore from Rs 5,311 crore.
The home loan financier posted net interest income (NII) of Rs 4,447, compared to Rs 4,147 crore in Q1FY22 and Rs 4,601 crore in Q4FY22. The net interest margin was 3.4% for the quarter under review.
HDFC has announced plans to raise a $1.1 billion international social loan, which is its first international social loan from India and one of the largest in the world.
"As of June 30, 2022, individual loans represented 79% of assets under management (AUM). On an AUM basis, the growth of the individual loan portfolio was 19%. This is the highest percentage growth in individual loan AUM in 8 years," HDFC said in a statement.
Management said assets under management (AUM) at the end of the June quarter stood at Rs 6.71 lakh crore, down from Rs 5.74 lakh crore at the end of Q1FY22. At the end of March 2022 quarter, HDFC's AUM stood at Rs 6.54 lakh crore.
Shares of HDFC rose 1.85% to 2,379.10 rupees each on BSE on Friday.