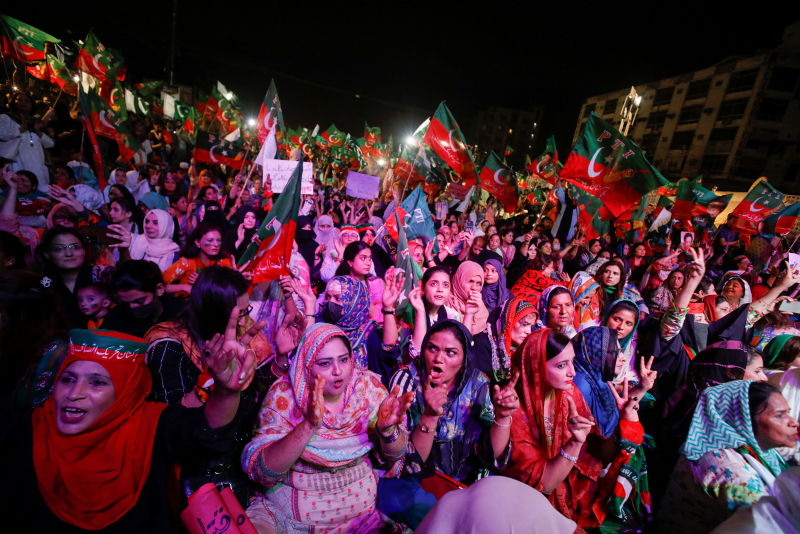 Pakistan signs $2.3 billion loan deal with China
Pakistan has signed an agreement to secure a $2.3 billion loan from China as progress continues on reviving a International Monetary Fund (IMF) rescue program.
The Chinese consortium of banks signed the 15 billion yuan loan facility agreement after it was signed by Pakistan, Finance Minister Miftah Ismail said.
"The influx is expected within a few days. We thank the Chinese government for facilitating this transaction," Ismail wrote on Twitter.
Meanwhile, Islamabad expects the IMF to increase the size and duration of its $6 billion facility over 39 months.
SEE ALSO: Pakistan seeks urgent $6 billion bailout from IMF as economy flounders
The economy on the brink of crisis
The statements come as Pakistan's economy is on the brink of a financial crisis, with foreign exchange reserves rapidly depleting and the rupee at record highs against the US dollar amid uncertainty surrounding the IMF program. .
Supporters of ousted Prime Minister Imran Khan have staged regular protests against inflation in recent weeks.
"Discussions between IMF staff and the authorities on policies to strengthen macroeconomic stability over the coming year are continuing," said Esther Pérez Ruiz, IMF Resident Representative in Islamabad.
"Important progress has been made the [fiscal 2023] budget," she added.
Pakistan this month unveiled a 9.5 trillion rupee ($47 billion) budget for 2022-23 aimed at tough fiscal consolidation in a bid to convince the IMF to restart much-needed bailout payments.
However, the lender later said further steps were needed to align Pakistan's budget with key IMF program objectives.
The two sides met on Tuesday evening and agreed on the budget and fiscal measures, but have yet to agree on a set of monetary targets, Ismail said.
He expected no "hiccups" in the remaining talks and was waiting for an initial memorandum on macroeconomic and financial targets and then a formal agreement.
Reuters, with additional editing by George Russell
READ MORE:
Chinese power companies warn Pakistan of debt closure
IFC plans to build trade finance capacity in Pakistan
Pakistan asks India to explain source of 'UFO' crash