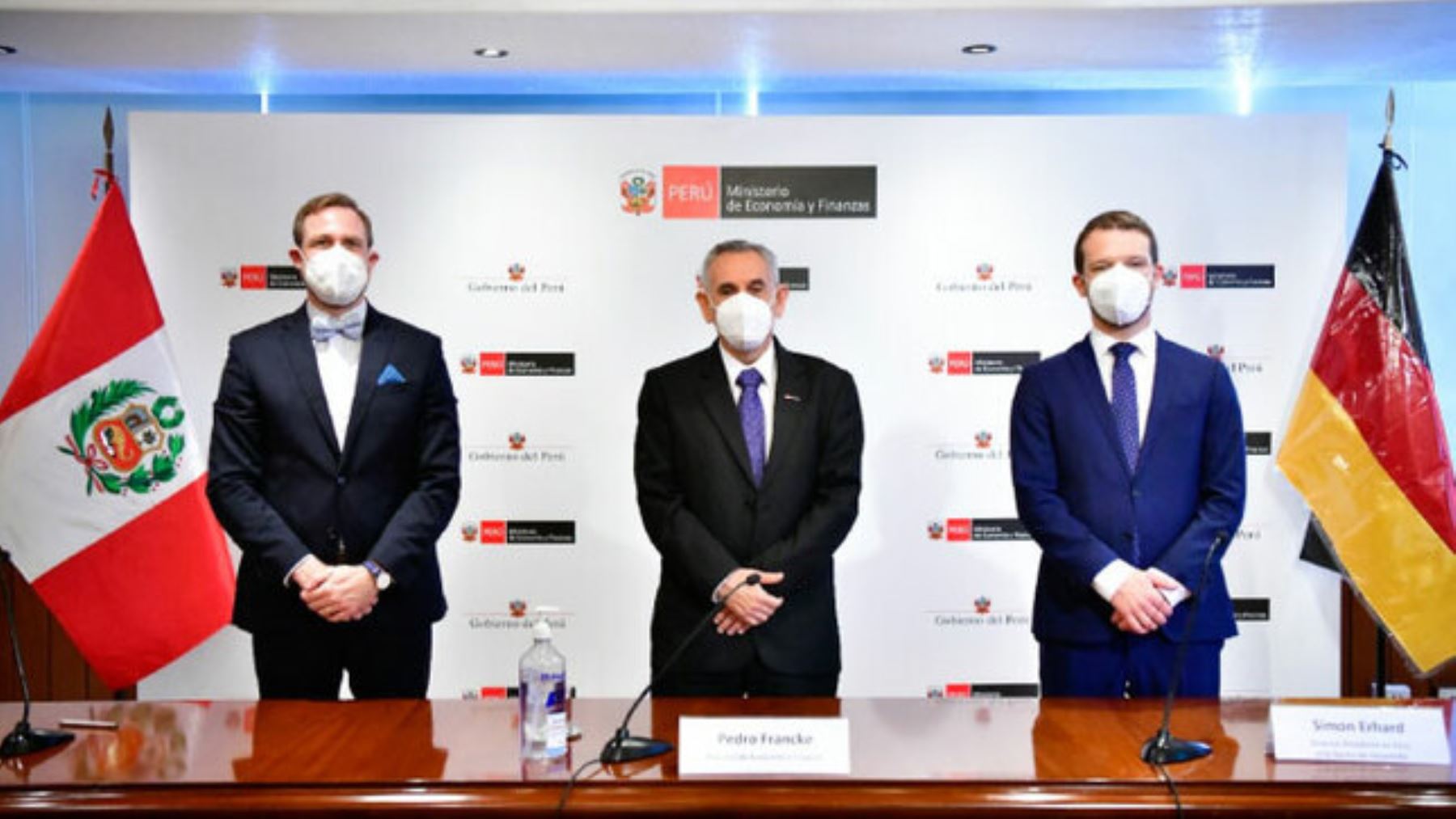 Peru: the Ministry of Finance signs a loan agreement of 350 million euros to fight against the impacts of health emergencies | News | ANDEAN
the Peruvian Ministry of Economy and Finance (MEF) signed a loan contract with the German Financial Cooperation through the German Development Bank (Kreditanstalt für Wiederaufbau – KfW) for an amount in dollars equivalent to 350 million euros to finance the "Support Program for the Peruvian Government in the framework of the health emergency. "
The event was also attended by a representative of the
German Embassy in Lima
, Florian Theus, Head of the Development Cooperation Section.
The resources of this credit operation will allow the Peruvian State to respond to urgent requests in the context of the COVID-19 health emergency, including the process of acquisition, distribution and administration of COVID-19 vaccines.
"The conclusion of this loan (agreement) recognizes the efforts made by our country to implement effective policies aimed at strengthening health services and containing the impact of the coronavirus," Minister Pedro Francke said.
"It also recognizes the efforts made to provide economic support to the most vulnerable households, as well as financial support for economic reactivation," he added.
The KfW loan will be repayable over 15 years, including a five-year grace period, in semi-annual, consecutive and, where possible, equal installments in accordance with KfW policy.
Likewise, the said debt transaction bears interest at a variable interest rate based on the six-month LIBOR rate, plus a fixed margin to be determined by KfW on the date of signature of the loan agreement, in accordance with its policy. interest rate.
He indicated that its disbursement will be made on the basis of compliance with policies framed and organized in accordance with the structure of the Economic Plan to deal with COVID-19.
In turn, the head of the development cooperation section, Theus, stressed that German cooperation – since the start of the pandemic – has supported, through initiatives of different entities, Peru to save lives and alleviate the situation in the short and long term.
Germany will continue to support Peru on the path to a lasting exit from the crisis, he added.
(END) NPD / MVB
Posted: 12/14/21