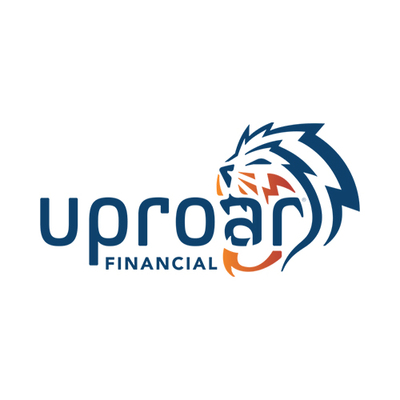 UpRoar Financial, a Denver mortgage lender, offers flexible mortgages to residential customers in Denver, CO
Denver, CO – UpRoar Financial offers flexible loans to customers looking to buy or refinance homes in Denver. Their loan options include conventional, Federal Housing Administration (FHA), Jumbo, FHA 203K, US Department of Agriculture (USDA), Investment Property, and Bank Statement loans. Their conventional loans do not have the backing of any government agency and can be conforming, non-conforming, or "jumbo" loans if they exceed specific limits. Their FHA loans have low down payment requirements to simplify qualifications for first-time homebuyers and repeat buyers. The company's jumbo loans are non-conforming home loans without government support that allow their customers to borrow beyond Fannie Mae's and Freddie Mac's conforming loan limits. Their FHA 203K loans offer their clients speed, simplicity, and affordability through short application processes, a monthly bill to pay, and an interest-bearing loan. They offer USDA loans for the purchase of rural properties using an income-based approach. Their bank statement loans are ideal for entrepreneurs and self-employed people and don't require you to provide a W-2 during the application process.
UpRoar Financial has a team of experts who help clients identify and apply for the most suitable loans. Denver mortgage lenders know the processes, regulations, and protocols for different loan applications. The company representative said this about their services: "UpRoar Financial is an independent, family-owned and operated mortgage broker that can help you buy a home or refinance statewide. from Colorado. We have cultivated strong relationships with trusted local lenders in the state of Colorado. Through these relationships, we are able to offer our clients competitive rates on Conventional Loans, Jumbo Loans, FHA Mortgages, VA Loans, USDA Mortgages, and Reverse Mortgages.
UpRoar Financial has special VA loans for veterans, which are available to members after meeting specific service requirements. With these loans, veterans can buy homes in Colorado with no down payment. They also offer other benefits to help veterans stay in the loan process long term. The company's knowledge of the protocols and processes of different loan applications simplifies the process for their clients. They offer a variety of loans tailored to different customer groups and can balance varying customer needs. Company staff offer guidance to clients to keep them informed throughout the identification, application and repayment of their loans.
UpRoar Financial offers other services such as consultations. During consultations, clients express their financial needs and company staff recommend the best loans. They also answer any questions regarding the company's services.
UpRoar Financial is located at 501 S Cherry St #1100, Denver, CO, 80246, USA. For consultation and reservation, contact their staff by calling (720) 640-7034. Visit the company's website for more information on their flexible mortgages.
Media Contact
Company Name
UpRoar Financial
Name of the contact
Josh Mastel
Call
(720) 640-7034
Address
501S Cherry St #1100
City
denver
State
CO
Postal code
80246
Country
United States
Website
https://uproarfinancial.com/